We foster a company culture that puts safety first and keeps an open mind to new ideas and processes.
Drader Manufacturing is proud to be indigenous owned
Drader Manufacturing in Edmonton, AB is part of the Karhiio (Gar-ee-he-o) ward, meaning A tall, beautiful forest in the Mohawk language. Its building on the SW corner of Roper Road and 50 Street is primarily located on the traditional territory of Treaty 6 land. The land of the Dene, Cree, Nakota Sioux, Saulteaux, Inuit and Metis Nations.
Drader Manufacturing in Brampton, ON and its building on Clark Blvd is primarily located on the traditional territory of Treaty 22 land. The land of the Anishinabek, Huron-Wendat, Haudenosaunee and Ojibway/Chippewa peoples; the land that is home to the Metis and the Mississaugas of the Credit Nations. 
Drader Manufacturing is proud to be indigenous owned and respects the sovereignty, lands, histories, languages, knowledge systems, and cultures of First Nations, Métis and Inuit nations.
Phyllis (Jack) Webstad went to the Mission for one school year in 1973-1974. Read about her story and how Orange Shirt Day is used to help spread awareness and recognize the harm residential school system did to children's well-being.
Truth & Reconciliation Commission of Canada: Calls to Action
The Truth and Reconciliation Commission was created to address the legacy towards residential schools and to help advance the process of Canadian reconciliation.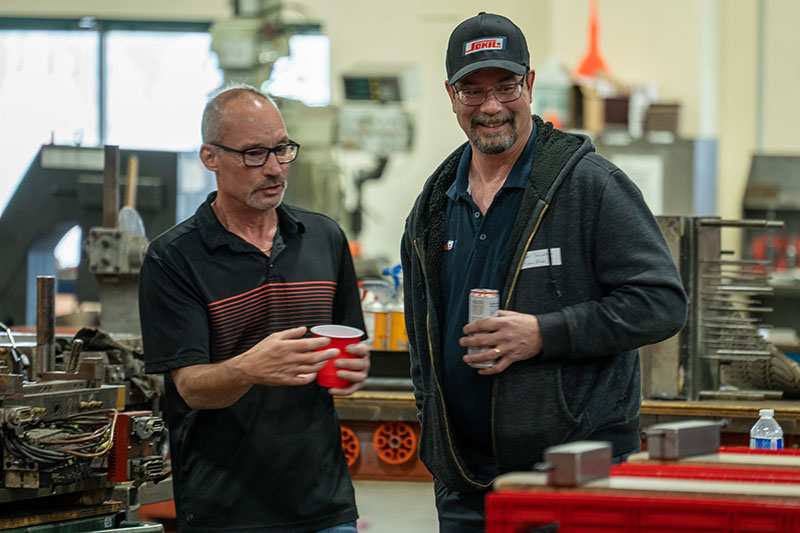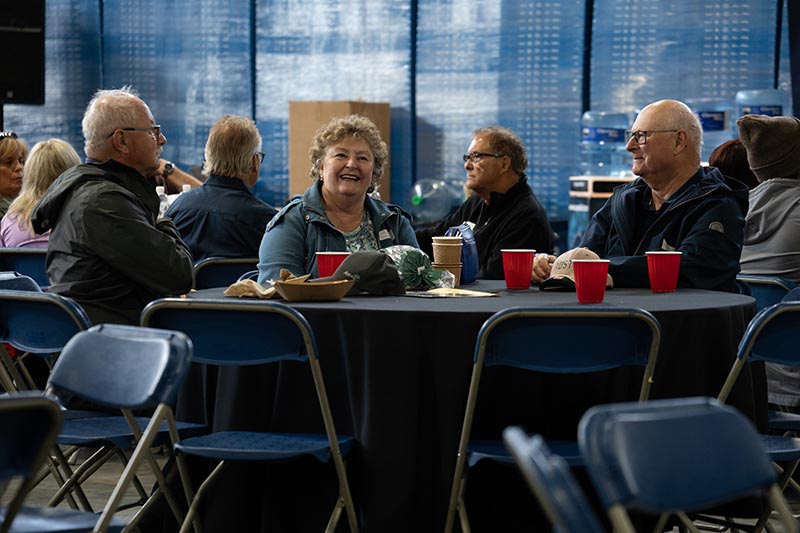 Building a Positive, People-Centered Community
At Drader, we stand by a guiding belief that people are our greatest asset.
For over 75 years, we've celebrated the successes that bring us together, that express our values, and make our workplace one that we can be proud of. Above offering quality products and services, we want our reputation to reflect being a welcoming, diverse, community-minded, and charitable company. This page is a glimpse into who were are and why we celebrate our company!
Our commitment to having a positive impact through charitable support is part of our culture. Our annual charity Golf Tournament is an event our  entire team looks forward to!
We are proud to support these charities over the years:
On June 24th, 2022, we celebrated 75 Years of innovation, quality and our safety first culture. The celebration brought together people who've helped make our business successful.