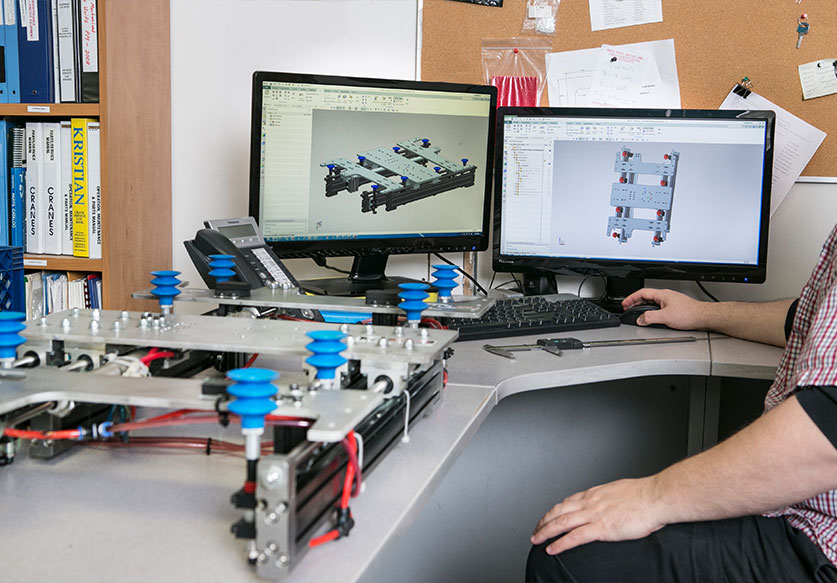 A smooth production process begins with skilled design and engineering, smart material choices and some foresight. Then, after astute project management to build a mold, the production phase requires the efficiency of advanced robotic technologies and automation, as well as regular machine care and mold maintenance.
Mold and machine maintenance is completed on site at Drader, meaning we don't have to stall production with offsite part repair and can keep lead times competitive. Our technologies include hot stamping for product branding, automation and current technologies to ensure your product is barcode ready. Our customers also have access to strong supply chains across Canada, US and internationally in which to distribute their products.
Though Drader has the buying and production capabilities of a large international plastics manufacturer, we have never lost our small-company approach to building personal, long-term relationships with our customers. Ready to start working together?